Being able to say whatever's in my head, no one can police it
Manchester based designer and maker producing furniture and lighting with an emphasis on CAD and bespoke woodwork. Material, process and sustainable approaches are all elements that drive Jesse's practice, along with his appreciation for the Japanese design aesthetic. Find out more and sign up to the Creative Scale up Programme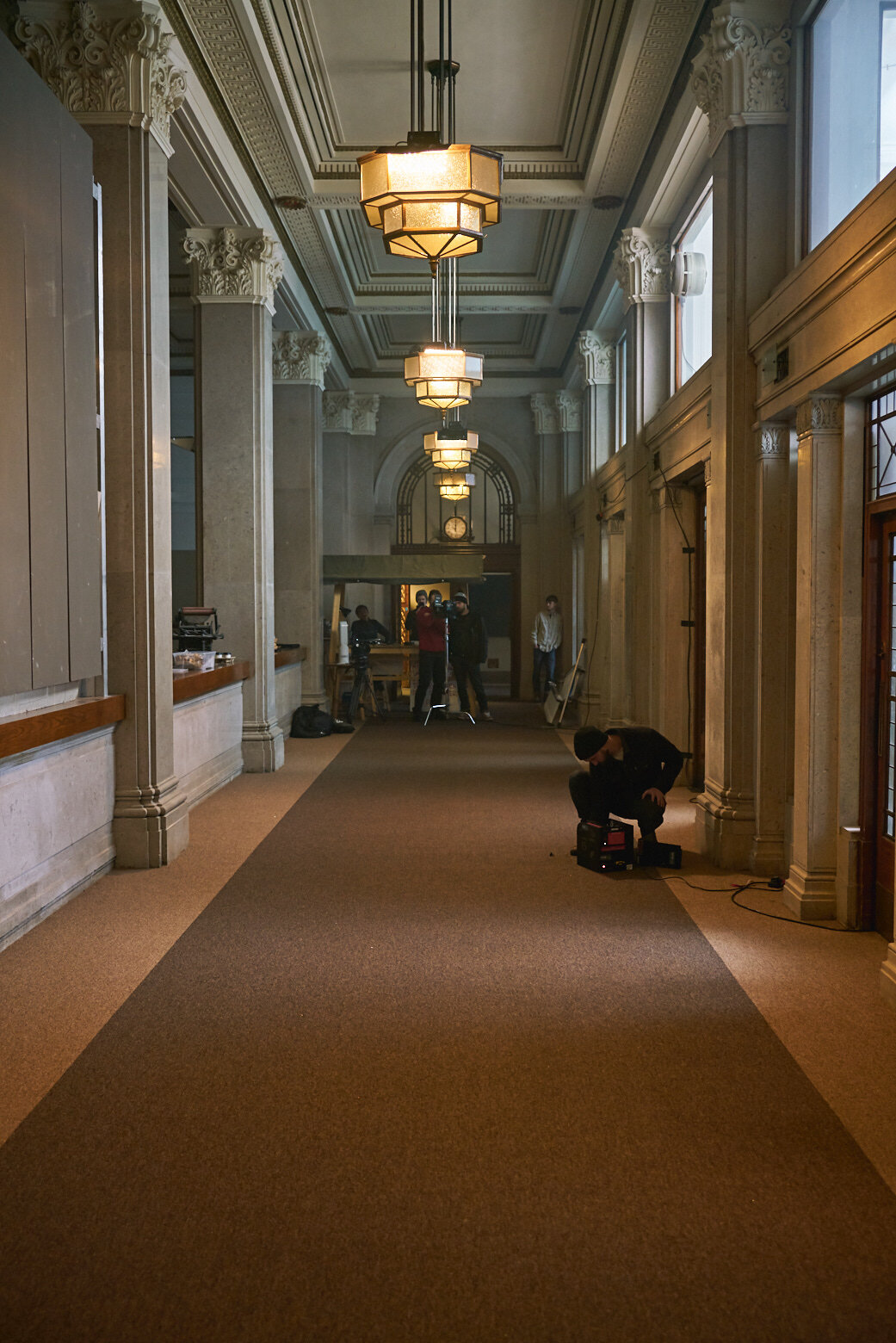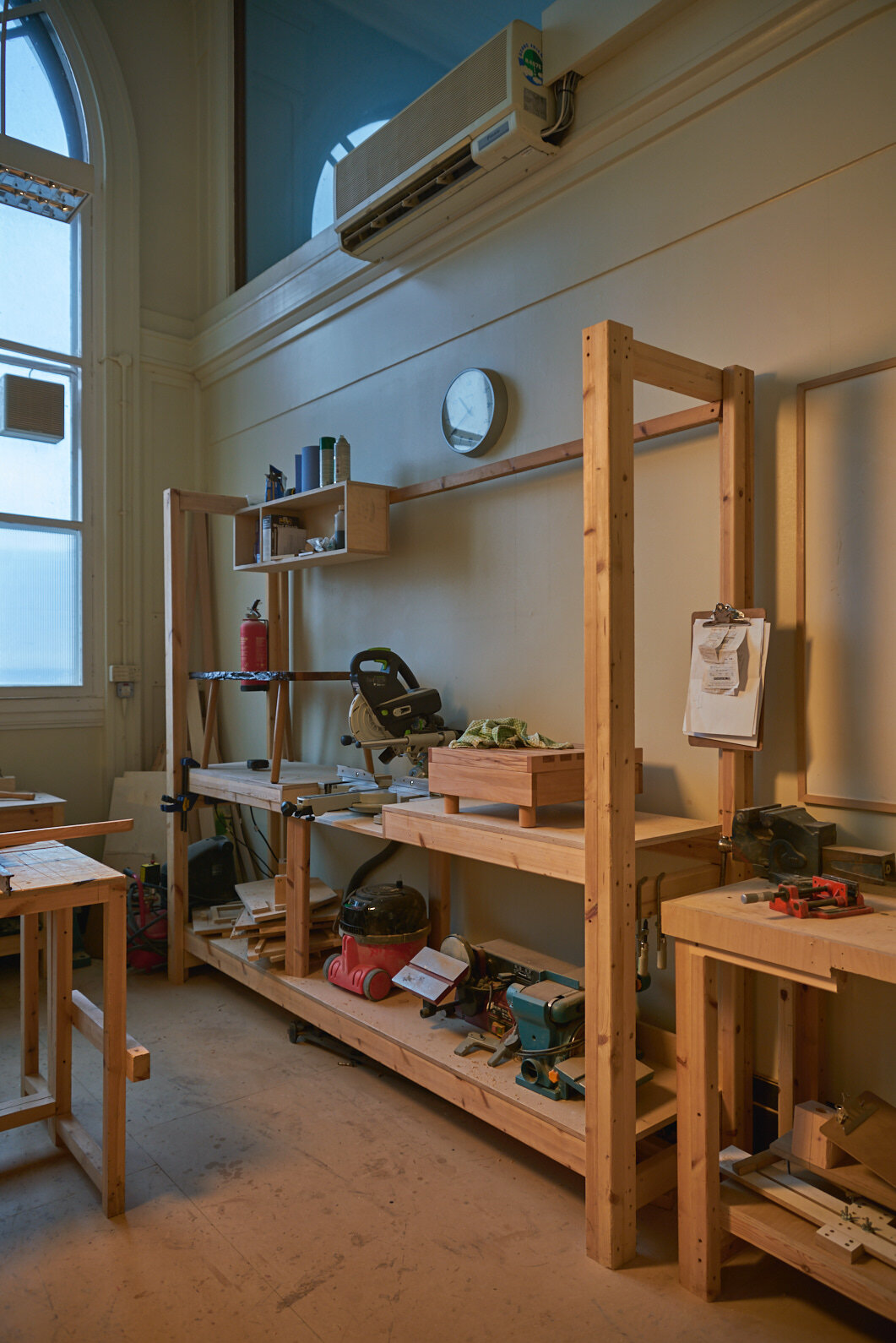 Jesse gave us the low-down on his creative craft
How did you get in this building?
I went to uni and did 3D design, and a chap called Joe Hartley who also completed my course came back to do some teacher assistant thing and through that I met him and then I helped him when we worked on the pilcrow building that's in front of this one. And then from that, standard practice got a place in this building and they're doing a residency at the minute called the old bank residency where creatives in the building are doing all sorts of things, and thats how I ent up here.
What's it like being a hands on creative in the digital age?
I think its quite rewarding to be hands on and creative, you can wake up in the morning and you've got your material in front of you, then by the end of the day you can have something that you look at and can be proud of. When Ive spoken to other people that have got jobs where its creative but not as physical they'll say "oh wow, its great to be a woodworker because you can see (feel) what you've made
What's your background?
I'm originally from skipton which is near Bradford and Leeds, and I came to Manchester to study 3D design at university, and since then I've started being a freelance woodworker so I get involved in projects doing all sort of things, we've done fit outs for bars, restaurants and offices and all sorts of stuff like that so thats one side of it. The other side that I more enjoy is the furniture making side of it and I've got into that a bit more recently, we've just opened a shop and thats got a few of my pieces in.
Growing up was you always interested in design?
Growing up my dad was a joiner as well so its sort of rubbed off on me in a certain way, I always enjoyed product design at school and I think its just gone (developed) from there.
How did standard practice come about?
Standard practice consists of three people; and thats Jess, Ben and Joe. And Joe was at our uni so I knew him, and he put a call out on email saying "We're building this hub, we're doing it with all sorts of people of all sorts of skills and abilities, who's interested to come down and just start making things?"
So obviously (I was still in uni at the time) "I replied saying you know, I'll come down" and as soon as we got there, it was brilliant. You can have a hand at anything, like; putting tiles on the walls, doing woodwork like the joinery around the doors and all that kind of stuff, making furniture so we made a custom shelf that was built out of a cross section of 20mm oak and that was really nice, me and my friend Charlie made that.
Do you have a goal for the future?
For the future, just to carry on producing furniture to the point where I can live and sustain myself on just making furniture, and the fact that people would be happy to invest money into it, into the products.
Do you use social media to help progress, or sell, or advertise?
Social media helps, obviously to get your name around and get word out. And then when your taking pictures, the better the pictures, the more people that are gonna see it, the more its gonna do good things for your business and all that kind of stuff.
What would be your most ideal project to work on?
The most ideal project to work on would be a fit-out, so to make furniture for an entire bar or an office. Probably a bar because they're more likely to let you do something a bit different, a bit exciting, a bit interesting
And what type of design would it be?
Well it's got to be functional, its got to work. You can make beautiful pieces, but they've got to be sturdy enough to withstand a kick or two so it'd be utilitarian mostly, and made from nice hard wood.
What's a day in the life of Jesse like?
I wake up, and I come to the workshop, If I've got a project on then I'll be doing that. I'll be sorting out wood, laminating wood together, sanding, planing, routing. if I've not got a job on then ill come in and someone will ask me to do something (laughing) and ill probably work on that and might end up somewhere completely different from where I thought I'd be at the start of the day, but I'm always busy which is good.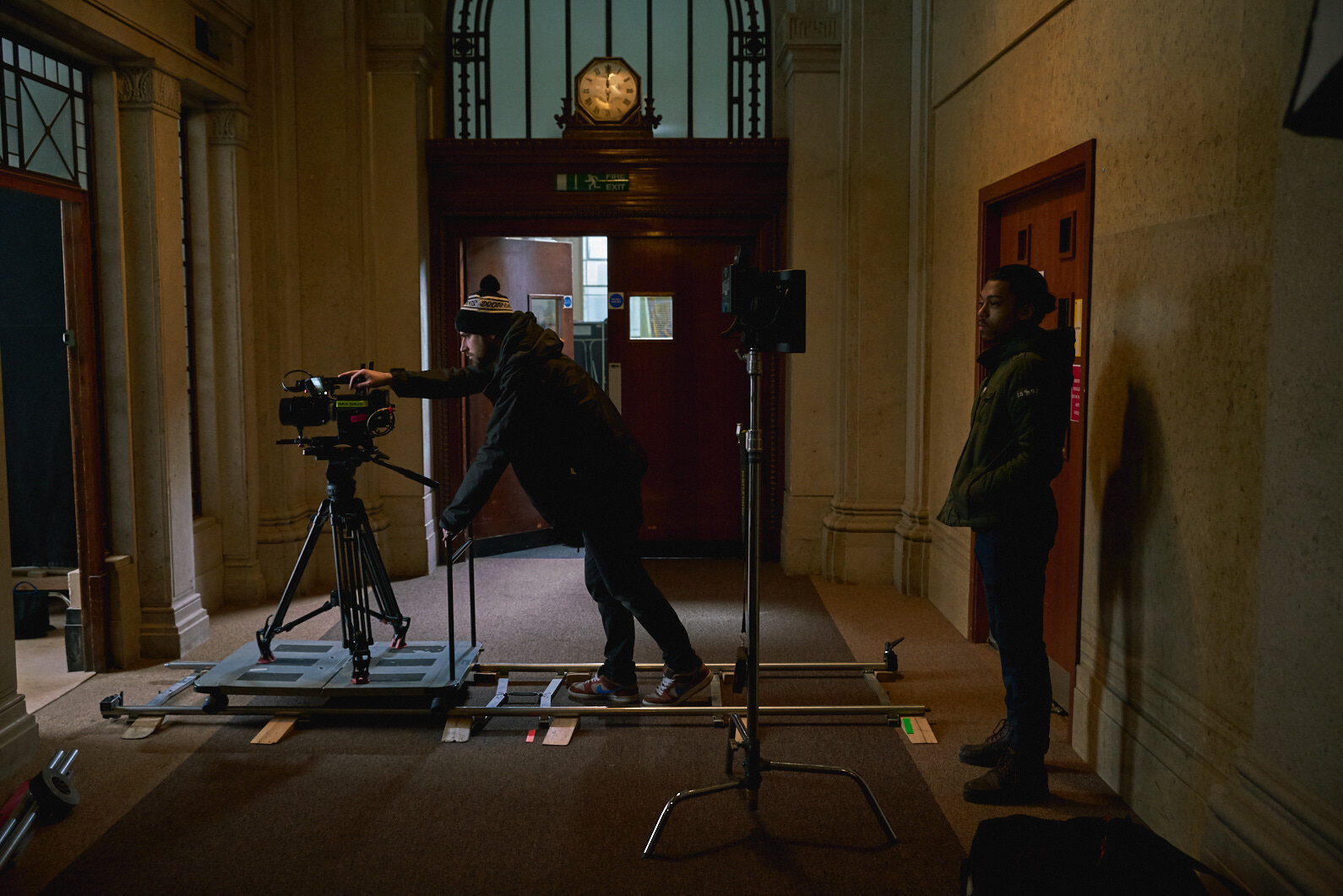 Jesse Cracknell – Craftsmen