The dream is to one-day, hopefully, be a DOP specialising in Documentary, with a big van – that I definitely can't drive safely – full of kit. Although, It seems I'm up against my rapidly deteriorating eyesight, a small dose of unresolved self-doubt, and, well, the patriarchy! In the spirit of International Women's Day, I spent some time reflecting on women and the TV and Film industry that I've newly dipped my toe into.The first port of call is the women who have inspired me most – sorry mum, you need to have made a film to make the cut for this bit. It's work like Ava Duvernay's 13TH (Duvernay was aged 32 when she first picked up the camera – I'm clinging on to that!), Albert Maysles, David Maysles, Ellen Hovde and Muffie Meyer's Grey Gardens, and Chantal Akerman's No Home Movie that have changed my perception towards film and got me pretty darn obsessed with it.
A combination of having an undwindling supply of enthusiasm and an incredible support network of friends, family and mentors (shout out to @Anattic) helped me find the courage to leave my office job – and stability – and give pursuing a career in this wild, wonderful and at times intangible industry a go.
Just 6% of cinematographers are women
If I'd not been lucky enough to have that support, then I'm not sure I'd have considered this kind of career to be an option. The number of women cinematographers is at a historic high, that high being 6% (The Celluloid Ceiling report, 2020), with women of colour making up just a tiny fraction of that already small percentage. It's hard to not let it be a disheartening statistic, especially for those women interested in technical roles.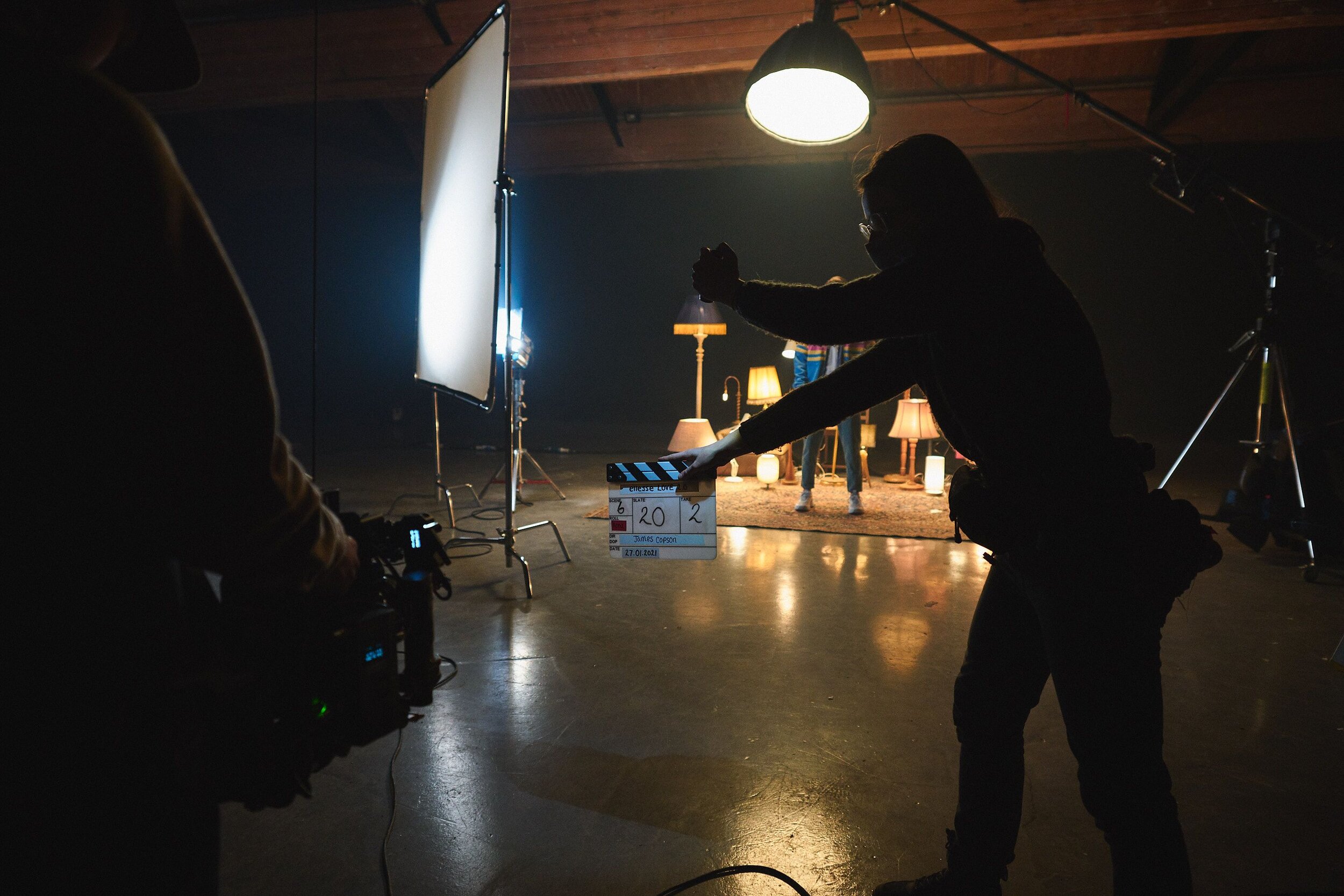 But, it's not all doom and gloom! There's a conscious effort to make the industry more accessible to new entrants from all backgrounds, and the stats show it's beginning to work. From Chloé Zhao making history with her recent Golden Globe win, to kick-start schemes popping up more frequently, and not to mention that almost not a day goes by without a zoom workshop on offer. The landscape is changing and there's good reason to be optimistic. As someone who is just gaining their first few entry-level experiences, I've found it has been the people that I've met along the way that have made all the difference. The space they've made to show me the ropes, answer my literal thousands of questions, or patiently introduce me to a new bit of kit, has been invaluable.
I'm excited to see where these experiences take me and even more excited to see the industry actively open up (and figure out how to play my part!) so that one-day hopefully soon, anyone from any background who has a passion for film or TV feels it a possible avenue to pursue.For those that have stumbled on this blog post that also happen to be new entrants, in case they are not on your radar already, I've found the following resources to be of help: Beth Bacon's blog, ScreenSkills , Women Behind the Camera, Girls in Film , Women in Film and TV , TV Talent North, UKTV Runners and People in Film: Runners.
---